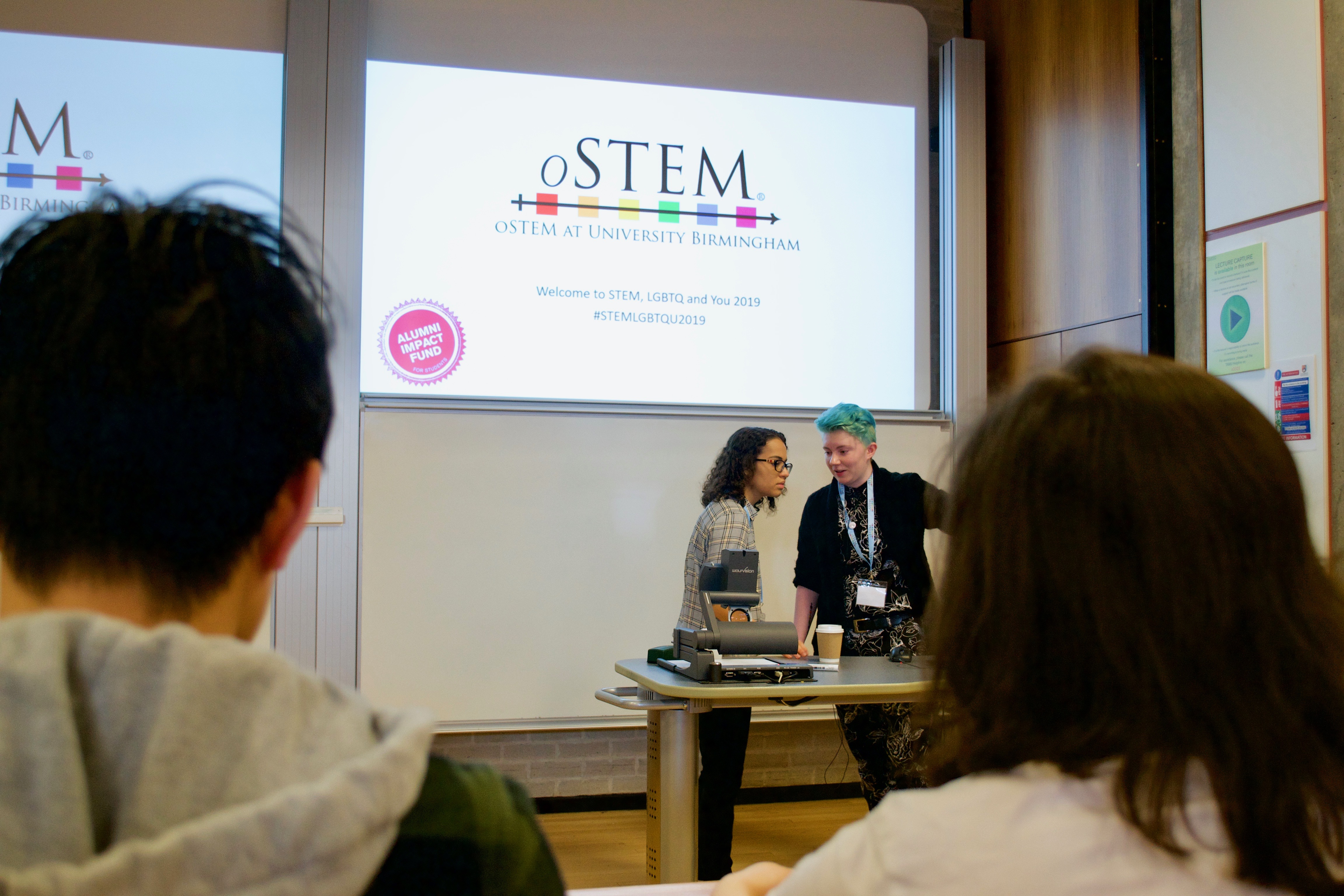 Friday 24th February 2023
IN-PERSON AND ONLINE
What is STEM, LGBTQ & You?
STEM, LGBTQ & You is the UK regional oSTEM Inc. conference, and aims to bring LGBTQ+ STEM people together, whilst also helping educate our allies.

The conference includes presentations from LGBTQ+ people studying and working in STEM, about their work and research, their LGBTQ+ and / or STEM journeys, and the experiences they have had along the way.

We also host a panel discussion. This year, we are discussing how we can help build a sustainable future.

This event is designed for everyone, regardless of whether you have a STEM background or identify as LGBTQ+. We welcome everyone who wants to learn more about a diverse range of subjects and/or how people who identify as LGBTQ+ experience the world of STEM.
Speakers
Panel Session
---
Take a look at our schedule for an idea of what to expect on the day.
The venue
The Loft
Bromsgrove St, Birmingham
For 2023, we're really excited to be returning to a physical venue in our home city of Birmingham! The Loft is located in the heart of Birmingham's Gay Village, just a stone's throw away from New Street Station.
The talks, panel discussion, networking sessions, and lunch will take place in the main room on the first floor. There will also be a separate room dedicated as a quiet space for those who need it.
We'll also be offering an online option for attendees that cannot attend in-person.
All our talks, as well as the panel discussion, will be augmented by live captioning for both in-person and online attendees.
There's still time to register to join us in-person or online!
Partners
2023 Silver Tier Sponsors