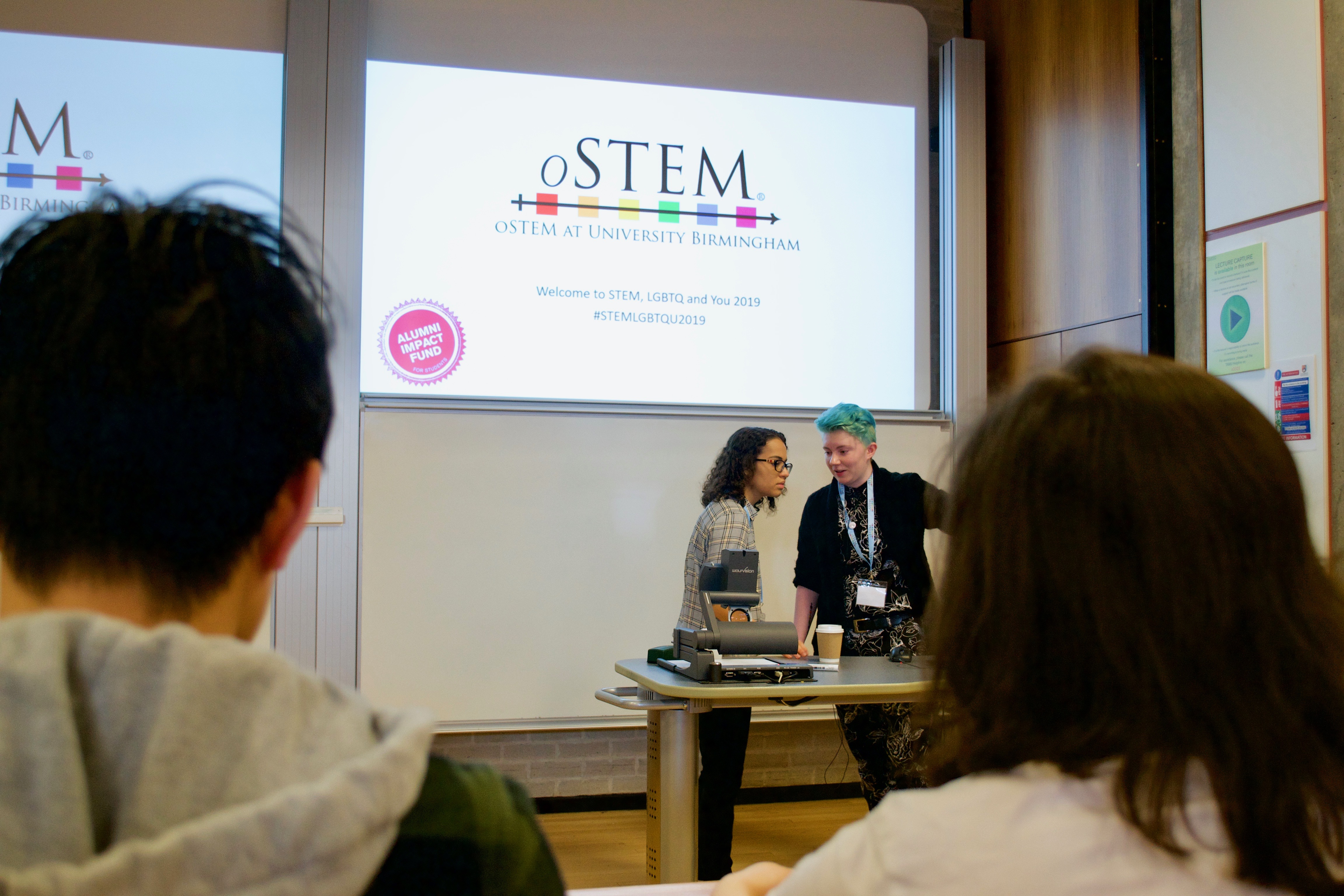 February 23rd, 2022
ONLINE
What is STEM, LGBTQ & You?
STEM, LGBTQ & You is the UK regional oSTEM Inc. conference, and aims to bring LGBTQ+ STEM people together, whilst also helping educate our allies.

This conference includes presentations from LGBTQ+ people studying and working in STEM, about their research, their LGBTQ+ and / or STEM journeys, and the experiences they have had along the way.

This event also hosts a panel discussion, this year entitled "LGBTQ+ in the Workplace: A Consideration of Academia and Industry".

This event is designed for everyone, regardless of whether you have a STEM background or identify as LGBTQ+. We welcome everyone who wants to learn more about a diverse range of subjects and/or how people who identify as LGBTQ+ experience the world of STEM.

*Due to ongoing uncertainty caused by the pandemic, this year's conference will be delivered as an exciting, fully online event. Our experience in 2021's conference using Gather.Town means we've ironed out the kinks and we know you'll love this experience! Check back soon for full details.
Speakers
We're really excited to announce our full list of speakers! Please check back soon for full details.
In the meantime, don't forget to register your attendance here, and save the date!
The venue
ONLINE, Gather.Town
STEM, LGBTQ & You 2022 is being delivered as a fully online experience using Gather.Town. After learning from our online 2021 conference, we know that this will be a fun experience that guests tell us emulates the in-person conference experience very well!
Some pictures of STEM, LGBTQ & You from past years.
Sign up to attend in 2022!
2022 Organising Committee